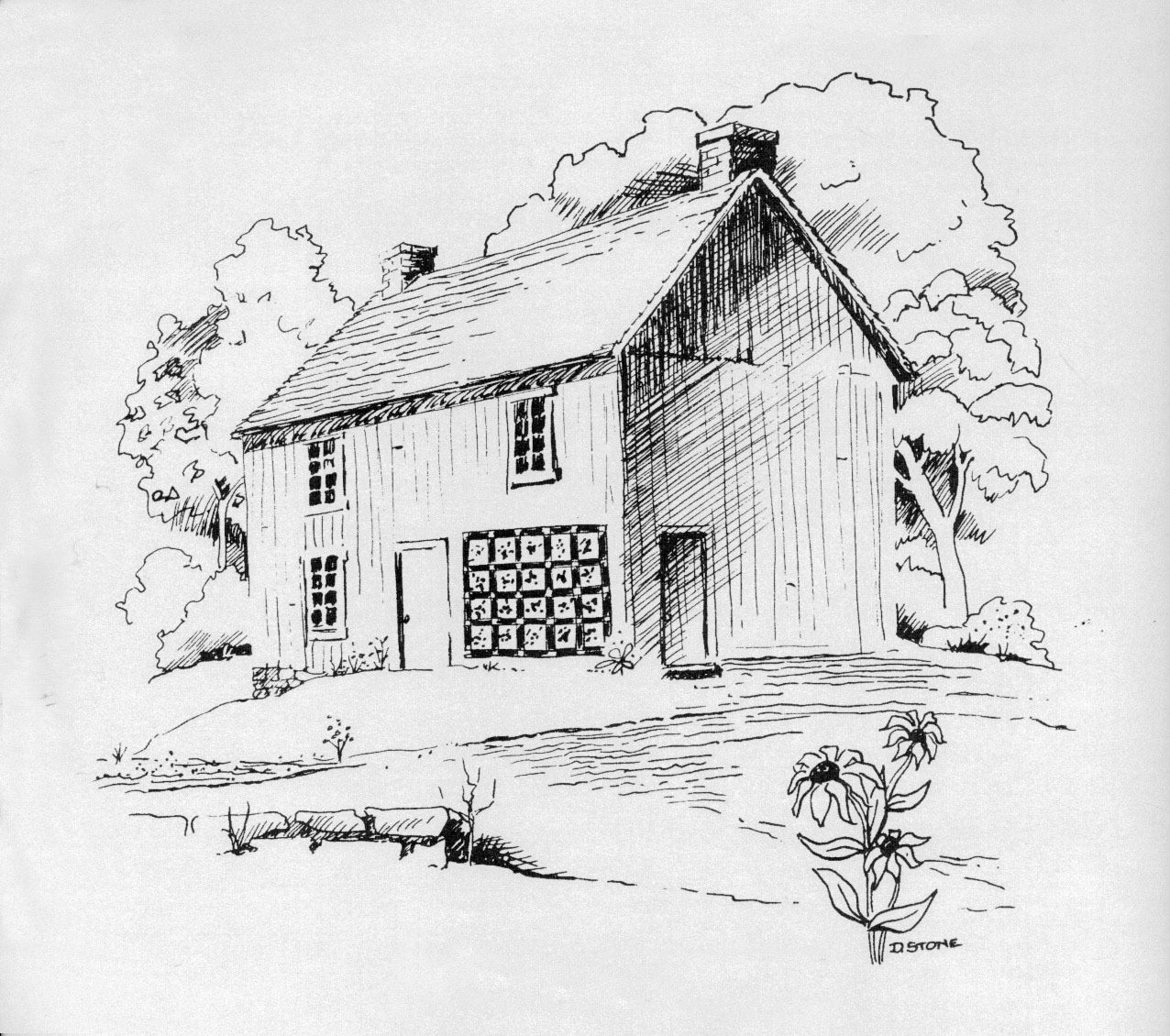 Welcome to Schoolhouse Quilters' Guild
Cumberland, MD
Quilt Show 2024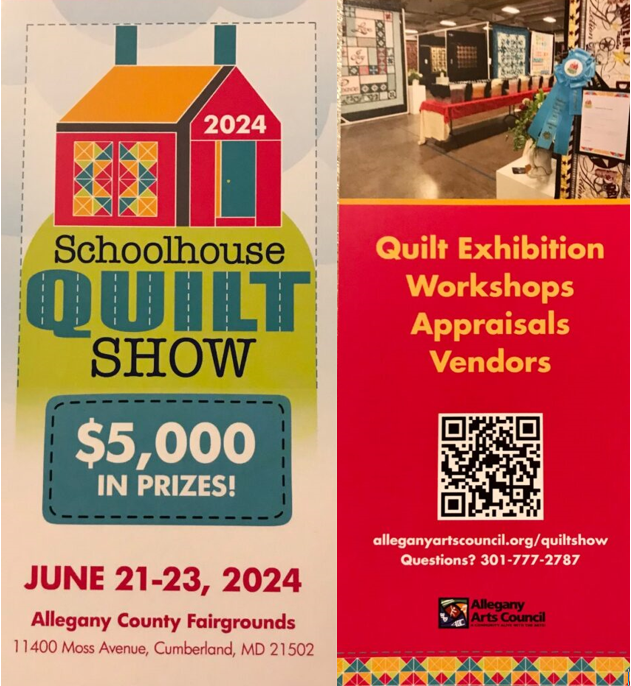 About Us
The Schoolhouse Quilters' Guild is a 501(c)3 organization dedicated to the art of quiltmaking.

The Guild was founded in November 1977 with just 27 charter members. The inaugural meeting took place at an old schoolhouse on Breakneck Hollow Farm in Flintstone, Maryland, a community nestled in the heart of the Appalachian Mountains. Schoolhouse Quilters' Guild founder, Jane Patterson, attended school at the one-room schoolhouse which she and her husband later bought to use as her studio.

For nearly 50 years, the Guild has met monthly to share experiences in quiltmaking, collecting and technique. For more than 25 years, the Guild sponsored the largest quilt show in the tri-state area, attracting quilters from Maryland, West Virginia and Pennsylvania.

Today, the Schoolhouse Quilters' Guild, Inc. includes approximately 50 members of two organizations: the Schoolhouse Quilters' Guild and Creative Needles. Be sure to visit our photo gallery of meetings, workshops, and celebrations. Photos of past quilt shows are found under the Quilt Shows heading.

Our quilts are regularly donated to various community groups to support their mission.
Click here to view pictures and information about previously donated quilts and learn about our community service projects.