Raffle Quilts
"Wildflowers" 2022 Raffle Quilt
Update: Congratulations to Joan Chaney of McHenry, MD. She won our beautiful quilt!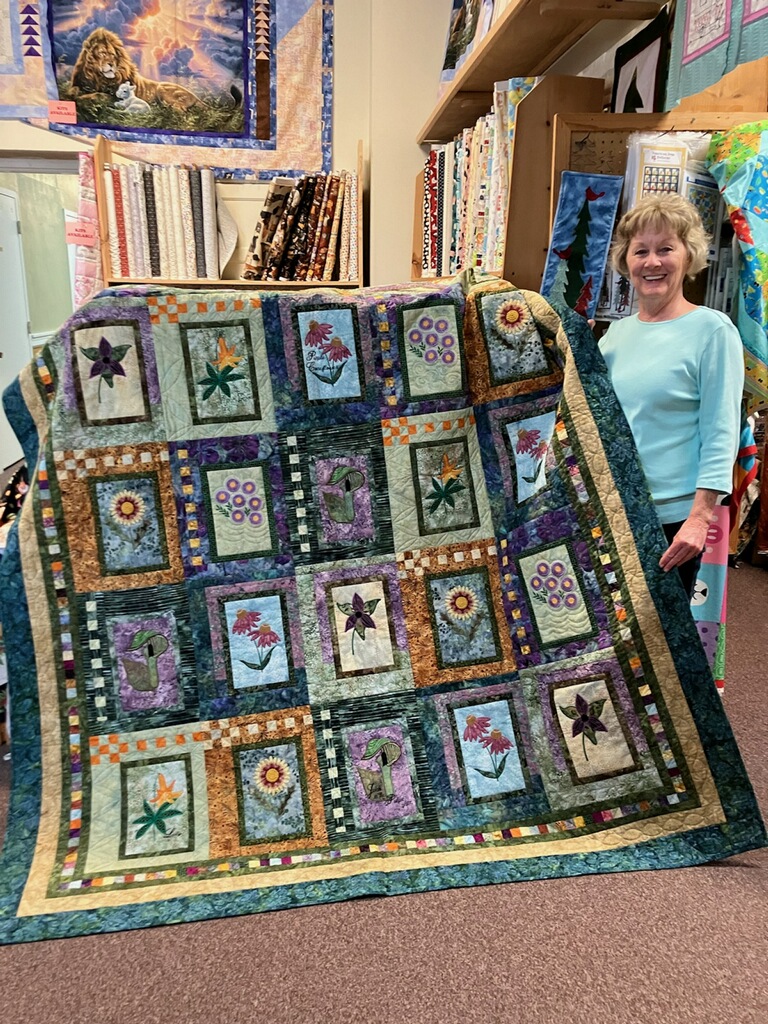 This beautiful raffle quilt called "Wallflowers" is an applique quilt designed by Kathleen Connor. The quilt was constructed and quilted by several guild members. It is made entirely of batik fabrics in rich greens and blues that enhance the lovely machine embroidered wildflowers. The embroidered rectangles are framed and bordered by pieced sections and lively accent colors are interspersed throughout. The entire quilt is surrounded by a series of borders and finishes at 74" X 92".

The winning raffle ticket was drawn on September 17, 2022 at Four Seasons Stitchery in Grantsville, MD.