Memorials
Mary Ann Shipe
March 16, 2019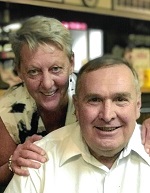 Mary Ann Shipe, 63, of Flintstone, passed away peacefully at her home surrounded by her loved ones on March 16, 2019. Born Feb. 28, 1956, in Cumberland, she was the daughter of the late Robert and Mary Frances Blanchard. She was also preceded in death by her nephew, Brook Robinson.

Mary Ann is survived by her husband of 40 years, James Andrew Shipe, Jr.; daughters, Audrey Beth Shipe and Rebecca Lynn Shipe; sisters, Elizabeth Robinson and Cindy Allen and husband Eddie Allen; brother and sister-in-law, Jack and Nancy Shipe and Tom and Kathy Bowers; nieces, Shelly Robinson RosaGastaldo and husband Tom RosaGastaldo and Jennifer Shipe; nephews, Jason Shipe, Craig Allen, Brett Allen, Matt Bowers, and his son Conner Bowers, Scott and Teresa Bowers, Dave and Ali Bowers, and Dan Bowers.

Mary Ann attended Fort Hill High School in 1974, and then attended Allegany Community College (1974-1976) and graduated from University of Maryland with her Bachelors in Education (1976-1978). She then moved to Garrett County, with her husband and taught at Southern Garrett High School for 30 years. She taught food service and home economics and touched the lives of thousands of students. She was Senior Class Advisor and headed up the VICA program. Jim and Mary Ann then moved to Swansboro, N.C., and eventually settled into their forever home in Flintstone. After retirement, she kept active in her quilting guild, sewing projects, teaching sewing classes at Allegany College of Maryland, and spending time with loved ones.

Mary Ann was an absolutely beautiful woman who enhanced every life she touched. She was the most kind, patient, caring, and selfless woman and loving and devoted wife, mother, daughter, sister, and friend. She could turn the worst situation into an enjoyable one with just her laugh, smile and reassurance. What our family takes from Mary Ann is that she was absolutely selfless in the manner where she would put her family and friends before herself in any situation and truly cared more about other people being alright and taken care of, even through her battle with cancer. Nothing will make this time easier, but we encourage people to embrace this concept in their own lives in memory of Mary Ann.
Inurnment will be in the Maryland State Veterans Cemetery, Rocky Gap.
Cumberland Times News
Judy Stouffer
May 18, 2022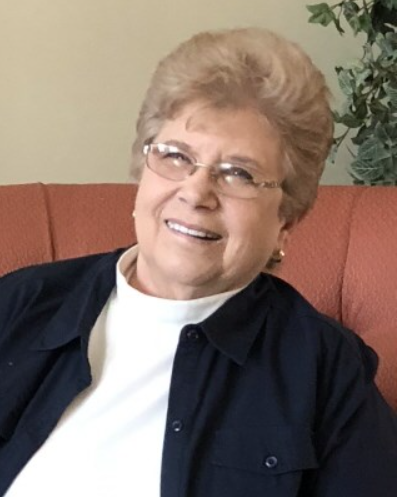 Judith Ann Stouffer, 78, of Cresaptown, passed away Wednesday, May 18, 2022, at UPMC Western Maryland. Born Jan. 24, 1944, in Cannelton, Ind., she was a daughter of the late Thomas William Dutschke and Anna Katherine (Sprinkle) Dutschke.

Judy worked as a merchandiser for Kmart and went on to retire from her merchandising position at Staples. Following retirement, she found her true calling, quilting. She was very active in Cumberland-area quilting clubs, and she met many wonderful friends through her hobby. In addition to quilting, Judy's main interests were in spending time with her husband, children, and grandchildren.

She leaves behind, to cherish her memory, her husband, Ernie Stouffer; children, Todd Stouffer and wife, Sheri, and Tracy Watson and husband, Tom; grandchildren, Ryan Watson, Jessica Watson, Tyler Watson, and Brendan Stouffer; sister, Joyce Powers; brothers-in-law, Ted Stouffer and wife, Joy, and Rick Stouffer and wife, Dianne; as well as a number of nieces and nephews.

After the service, in accordance with her wishes, Judith will be cremated.
Cumberland Times News
A Tribute to Judy
Judy left us on May 18, 2022. It was unexpected and seemed to happen so quickly. She will be sadly missed by all.
She was kind, fun-loving, jovial, happy, and futuristic in her thoughts. She was never selfish. As a matter-of-fact, if she purchased something, she would want to share it with you. She was always thinking of the other person rather than herself. She was a very caring person.
I was introduced to Judy through our family reunions. We were the outlaws of the inlaws. We all had so much fun together, really. And, if you went to her house, you hardly got away without playing a game.
When I was young, my mother would always ask me what I wanted for Christmas. I would instantly tell her "a sister". A sister was not in my future, but Judy fulfilled that void for me later on in my life. We just clicked.
We could anticipate each other's move and went places with each other at the drop of a hat. We seemed like sisters so much so that when we were together, we were even told we looked alike!
We began quilting together and helped each other with our projects. She was an excellent quilter and, like all quilters, she liked to shop. Whether it be for fabric or clothing, it always turned into a marathon shopping spree.
Oh, how I wish she was still with us. But since that is not possible, I don't want to grieve over Judy. She would not want that. I want to be a positive, happy and caring person; just like her. After all, we had a genuine camaraderie, a sisterhood.
Rest in peace Judy. I hope to see you again one day.
Paulette Orndorff
Judy Price
August 27, 2022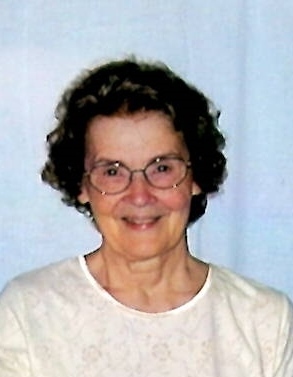 Judith E. Price, 83, of Rawlings, passed into our Lord's hands on Saturday, Aug. 27, 2022, at UPMC Western Maryland. She was born in Muskegon, Mich., on April 3, 1939, and was the daughter of the late Lavere Bollenbacher and Angeline (Luytjes) Bollenbacher, along with her stepmother, Dorothy Bollenbacher.

Judy was a member of First Assembly of God Church in Westernport
.
She was a graduate of Central Michigan University with a B.A. in Home Economics and Frostburg State University with a masters in Reading Education. She worked as a reading specialist and substitute for the Allegany County and Mineral County School systems.

Judy enjoyed sewing, quilting, line dancing, crafting, bowling, and spending time with her grandchildren.

Judy is survived by her loving husband of 56 years, Charles "Joe" M. Price and her two sons, Michael (Kimberly) Price of New Oxford, Pa., and Daniel (Barbara) Price of Newark, Ohio. She is also survived by her grandchildren, Jonathon, Emma, Lindsey, Neal, Derek, and Sophie. In addition, she will also be missed by her two sisters, Gloria Meeter and Nancy Laws, as well as many friends and family members. She was predeceased by her sister, Carol Andrews.

In accordance with her wishes, there will be no public services.
Cumberland Times News
Sue Parker
September 29, 2022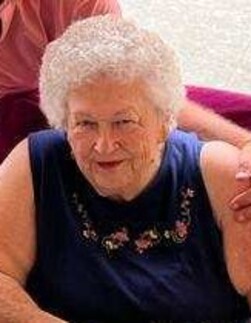 Margaret "Sue/Suzy" Elizabeth Parker, 86, of Dumfries, VA formerly of Flintstone, MD passed on to her true home on Thursday, September 29, 2022 at the University of Virginia Hospital. Sue was born November 18, 1935 in Baltimore, MD. She was the only child of the late William and Margaret Elizabeth (Rolfes) Hutt. Sue was also preceded in death by her husband of many years, Royston Parker; and her daughter Sharon Marie Lambert.
A homemaker for most of her life, she eventually found her dream job of working in a fabric store (JoAnn Fabrics). Sue was not just a longtime member of Flintstone United Methodist Church, but also served in many roles: Lay Speaker; Church Board Member (Treasurer and Conference Representative); and many other committees. It is no exaggeration to say that over the years she made thousands of peanut butter eggs in support of church fundraising. Sue was also a longtime member of The Schoolhouse Quilters Guild and the Cumberland Astronomy Club.
Sue is survived by her children: Duane Parker and wife Carol; Michael Parker and wife Karen; son-in-law Rhett Lambert; Kenneth Parker and wife Andrea; Ellen Arce and husband Saul; and Robert Parker and wife Diane; as well as 15 grandchildren and 17 great-grandchildren. Sue was a loving and proud parent, grandparent, and great grandparent! Three generations of family members have many cherished memories of spending time with her and pop in Flintstone.
She will also be missed by her best friend and "sister" Joyce Smith. Sue treasured their friendship and Joyce was her earthly angel.
Interment will be at the Maryland Veterans' Cemetery at Rocky Gap.
Cumberland Times News