Donations to Jane's Place, Inc.
The Schoolhouse Quilters Guild table featured donation quilts and tote bags during the 2022 Quilt Show and Competition.
The original project of donating quilts for Jane's Place, Inc. (a Child Advocacy Center located in Cumberland, Maryland) began when members of Creative Needles decided to produce beautiful, handmade items to support this great worthwhile organization. It was not long before members of the Schoolhouse Quilters Guild joined the project. When the project expanded to provide totes to the children, Cheryl Sessler's Johnstown, PA group, Salix Stitchers, stepped in to help. They donated forty-two of the totes on display.
Mary Alice Arnold, a member of SQG and CNG, is the coordinator of the project, and she delivers all donations to Jane's Place.
Jane's Place leader, Marlene, picked up the donations on Sunday, June 5th, at the conclusion of the quilt show. She thanked the guild and described the reaction of children who receive the quilts and bags.
June 2022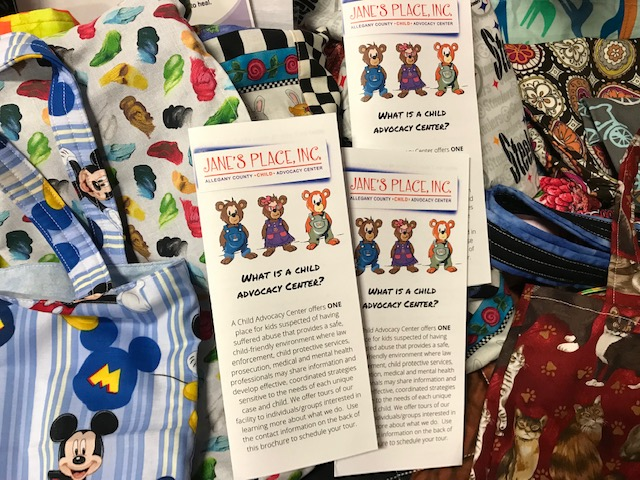 September 2022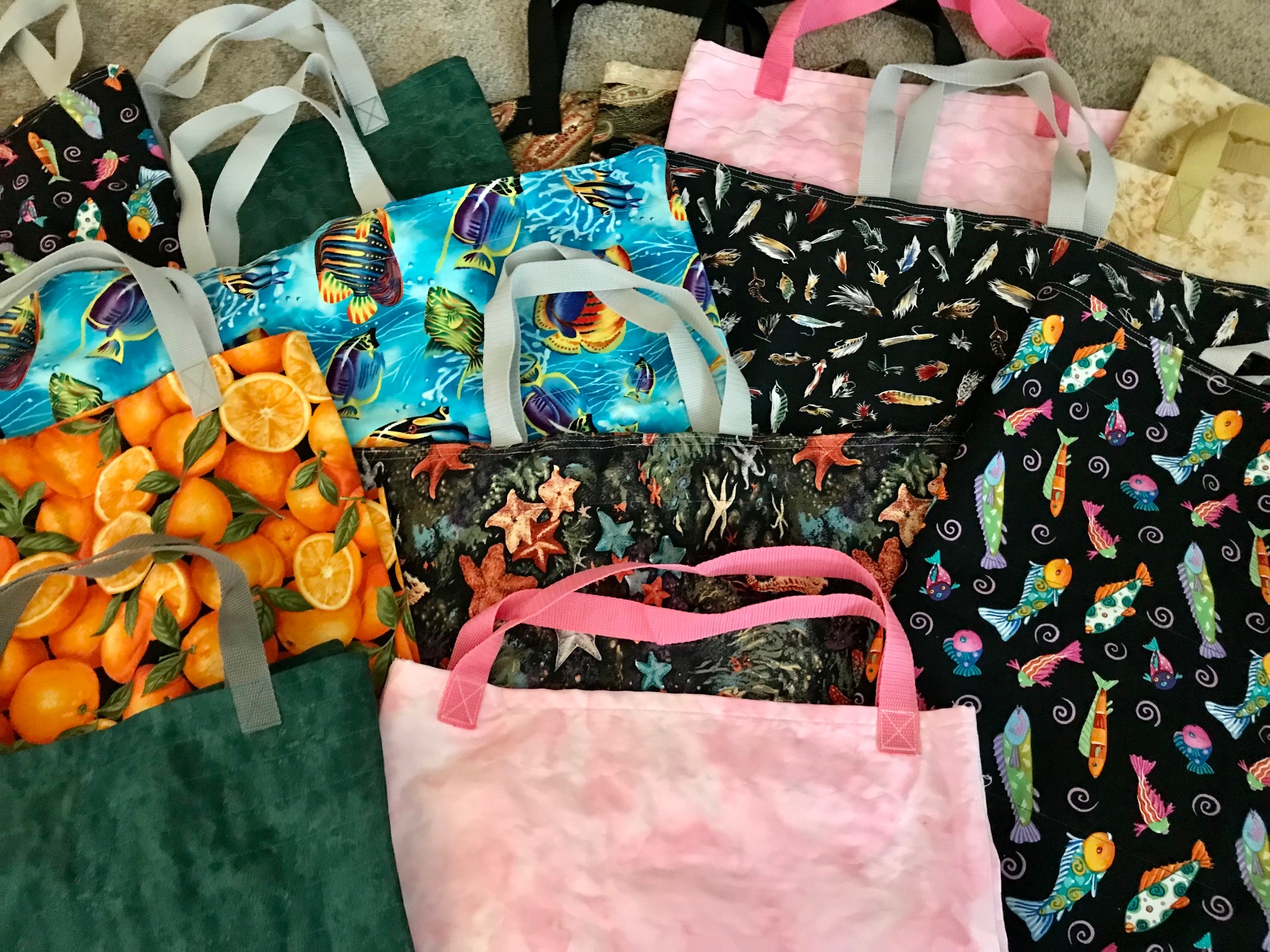 November 2022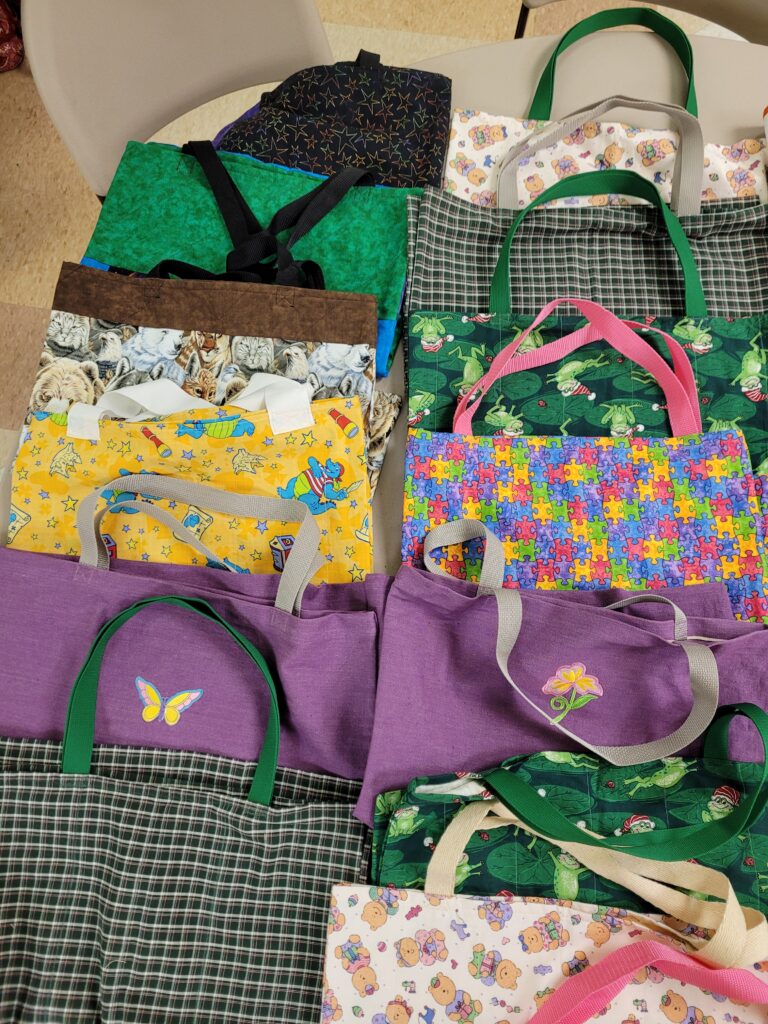 December 2022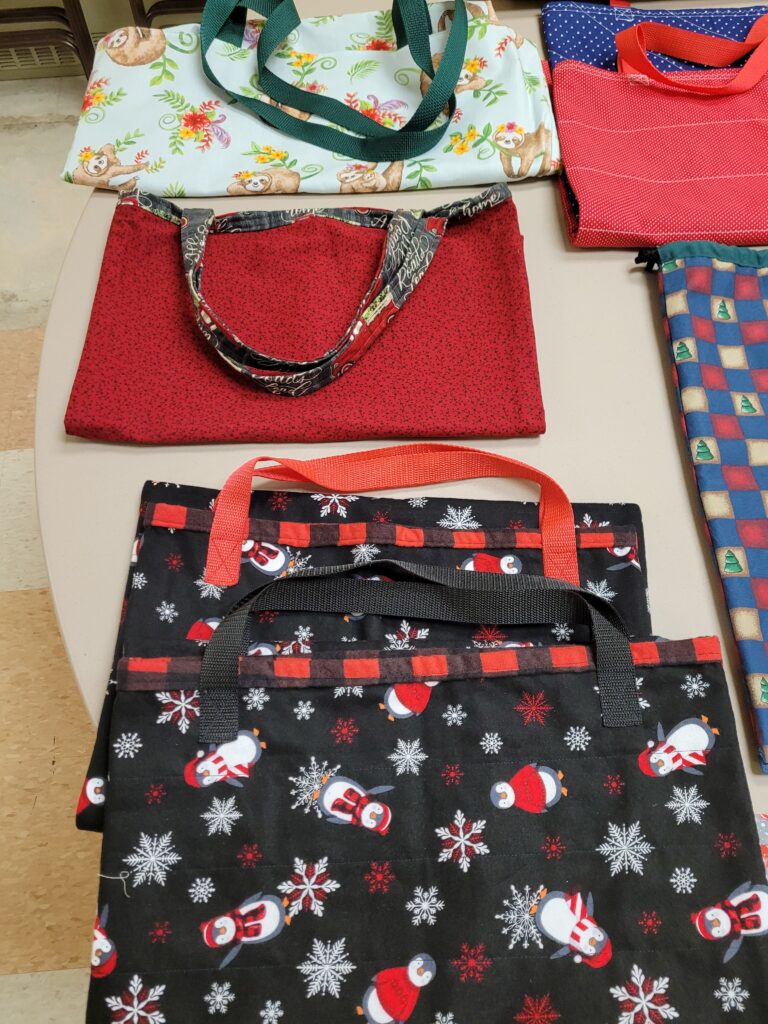 February 2023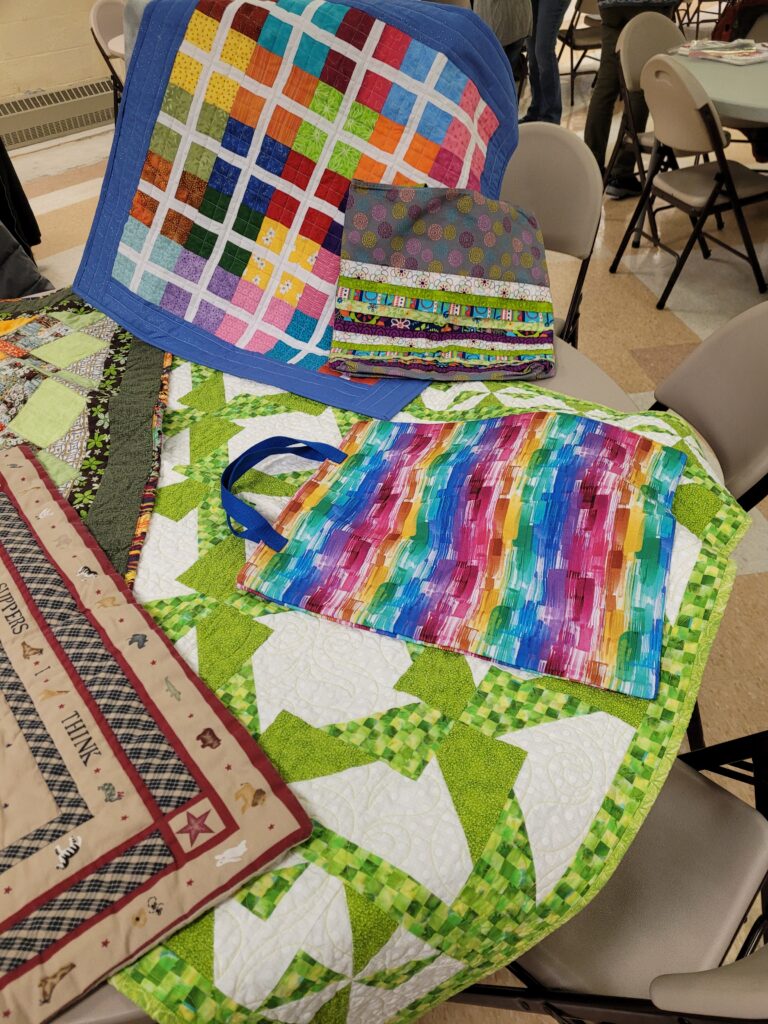 March 2023